M101…90° is a replica model of the "Colonnade" in The Cooper Union – a long glass corridor looking out West to the sidewalk and East to the school library. The model was made into a video dolly on wheels, where I placed two GoPros to film inside while following the M101 bus line up to 90th Street that docks right next to The Cooper Union on 7th Street. The two video perspectives were then placed perpendicularly back into both ends of the real corridor with field recordings of the bus interior so that viewers had to think of others from different parts of the city while also moving in their own respective spaces. In order for viewers to watch both screens, they had to turn their entire body or head 90° so that they also had to confront the real site at hand.
The model dolly was placed at the end of the library, elevated to eye-level with a shelf, and accompanied by a speaker playing sounds of the bus from the video. In order for viewers to find this model, they had to go on their own journey via a map to find a journey. The model was placed facing the window, creating a new live viewing experience of the city from the East Wing of the building.

Materials: Wood, Acrylic, Enamel, Pneumatic Wheels, and Two Looped and Synced Video Projections
Special thanks to Rafaella Fontenelle, Janelly Santos, Katie Park, Wildriana Paulino, Maura O'Connor, Julian Chen, Kian Mckeown, Danny Polonsky, Seni Akinyemi, and Austin Abistado.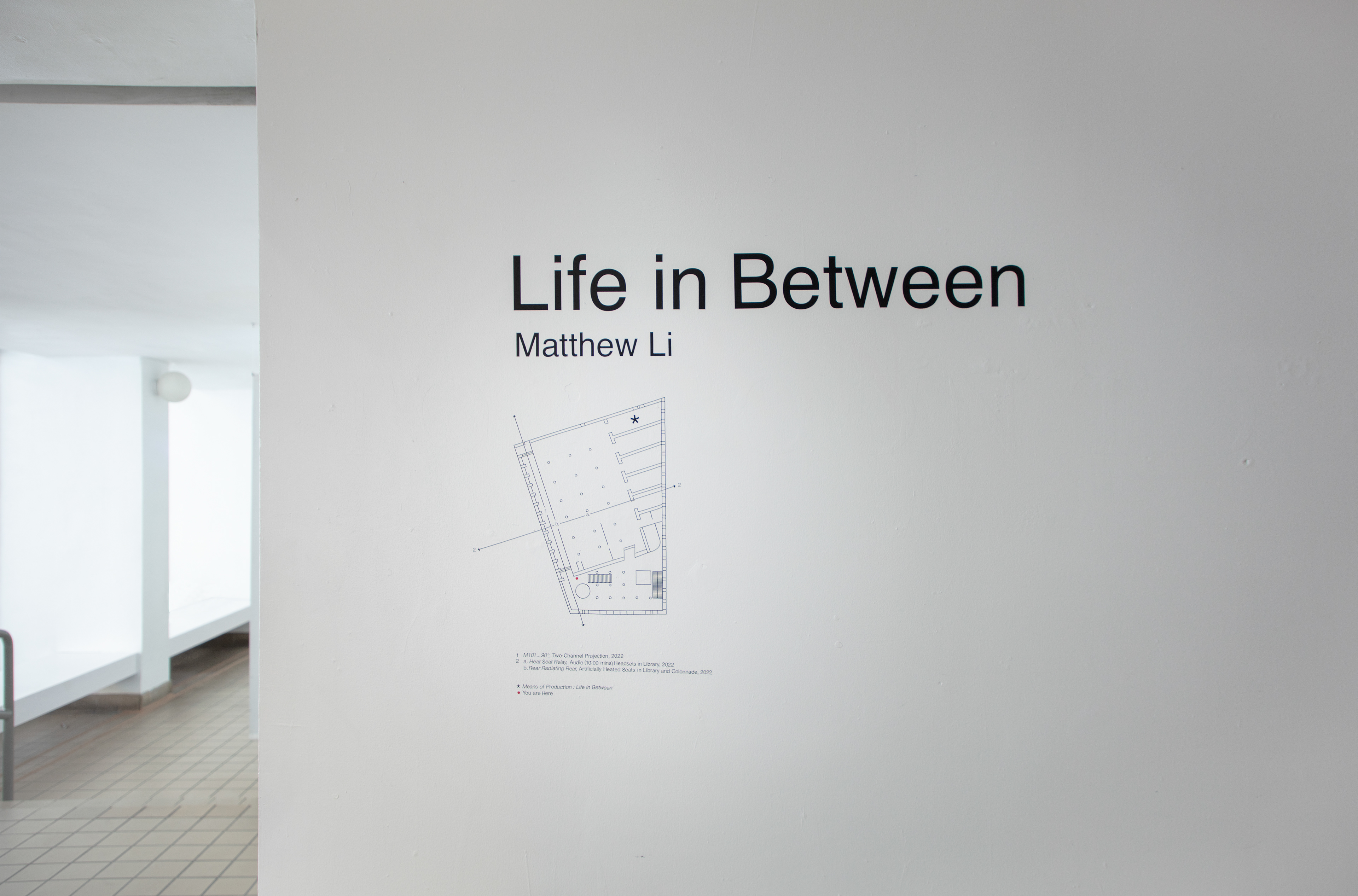 Panoramic Video Documentation (1:38):
Video Documentation of Separate Channels:
Video Walkthrough of the Show (4:55):
Vantage Point of

Rear Radiating Rear

:
Hidden "Sub-Show" for

M101...90°

:
Posters for

Life in Between

: